Our News is Written in Stone™
Friday, March 31, 2006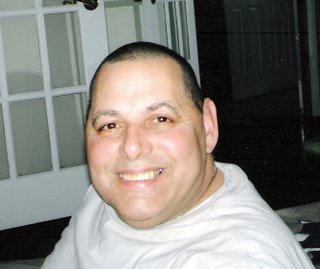 Hello fans once again. I'm ready for action,i will be competeing in a few Nathans qualifiers . I noticed the new I.f.O.CE. rankings , I didn't lose much ground but I work my way back to the top 20 by september of this year. I will be doing a Pizza challenge at an undisclosed area this month, so stand bye.......Don Lerman
Thursday, March 30, 2006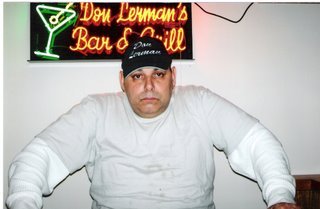 This is Don Lerman I want to thank my fans for thier patience while i'v gotten used to operating my blog. I monitor my blog every half hour to try to get your post up on my site quickly
A reminder to all that my segment on StoryCorps can frequently be heard in reruns onNational Public Radio, so tune in for a treat listening to me
i will be updating all future I.F.O.C.E.contests... goodbye for now
Tuesday, March 28, 2006
This is Don ''Moses'' Lerman the response for embrodered jackets and denture was overwelming .I'm beginning to catalog all the jackets for size and will be on E-BAY soon
I'm going over my options as which contests I will be going to. On Don ''Moses'' Lerman .com I'll be putting up my apperance on the RoseAnne Barr show soonso stand by
I will be featured in a monthly magazine in August. i will be posting more pictures on my site soon..Don Lerman

Friday, March 24, 2006
This is Don''Moses'' Lerman in a few days I will be putting my embrodered jackets up for sale in addition to the jackets i will also be auctioning off one of my partial dentures that I used 2000 to the present at every contest I was in that in , a real collectors item....Don Lerman

Thursday, March 23, 2006
This is Don 'Moses'' Lerman in a few days Iwill have pictures up on Moses News .Com.
My dental work is nearly completed and I will be competeing once again. ..Don Lerman

Wednesday, March 22, 2006
Results in Golden Palace.Net Key lime Pie
Patrick Bertoletti 1st palce 10.8lbs

Tim Janus 2nd 10.2 lbs

Eric Broe 7.8 lbs

Hal Hunt 4th

Crazy Legs Conti 5th
prize 1st ..$1500
2nd $ 750
3rd $250 ......congradulations to all..Don Lerman

Monday, March 20, 2006
This Don Lerman Ihave been experiencing some problems with my new site ,all will be well by mid week ,i'll be voicing my opionions as well as reporting news of the upcomming contests and results , I just n signed a deal with Rueters and UPI as well as AP to bring you nothing more then the most up to date service , Thank you for your patience ..DON''MOSES'' LERMAN

Friday, March 17, 2006
Welcome to my site, please bear with me while I learn the blogger software.

This site will be dedicated to the I.F.O.C.E. circuit and current events. I will also be voicing my opinions and posting questions in the interactive BLOG in the "Moses Mail Bag".

Some notorary accomplishments; 6 time Nathan's Finalist, 5 time Matzoh Ball Finalist and First place Champion, Jalepeno Pepper Champ, Hamburger Champ, Butter Champ, World Record Bean Champ, Top 3 Philly Wing bowl 2 consecutive years, among many others. I'll continue to thrive and march on to more contests & accomplishments with the support of fans.

Archives
March 2006 April 2006 May 2006 June 2006 July 2006 August 2006 September 2006 October 2006 November 2006 December 2006 January 2007 February 2007 March 2007 April 2007 May 2007 June 2007 July 2007 August 2007 September 2007 October 2007 November 2007 December 2007 January 2008 February 2008 March 2008 April 2008 May 2008 June 2008 July 2008 August 2008 September 2008 October 2008 November 2008 December 2008 January 2009 February 2009 March 2009 April 2009 May 2009 June 2009 July 2009 August 2009 September 2009 October 2009 November 2009 December 2009 January 2010 February 2010