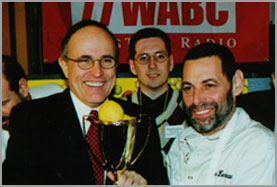 Bens Kosher Deli Slowley Bitting The Dust
Bens Deli has already closed its Baldwin Store, The Huntington Bens Express,and now the Bayside bay terrace is on its way out, the Long Island headquarters in Hicksville is history. whats left? , I believe 1 in Flushing ,1in Manhattan 1 in GreenvAle and I believe other than Florida , 1 in Woodbury L.I. Roosevelt Field ( Food Court) and Carle Place L.I.
The days of the old Bens with the winter spectacle of the Matzoh Ball contests are gone for good. All the trappings and trimmings of the Matzah Ball Contest Have long been removed from the Bens restaurants , like a city that has been swallowed by an earthquake, showing absolutely not an spec of semblance of a once grand contest. If Bens would perhaps either invest in a new chef and new receipes maybe it can survive without the hoopla of a contest as it once had , which was instrumental in the birth of competitive eating as a sport.end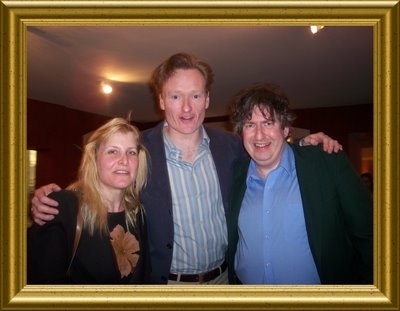 Conan O'Brien New Host of NBC Tonite Show!
* SeenWith Krazy Kevin Lipsitz(r) and Lorraine Lipsitz (L)