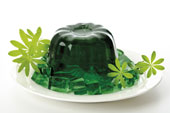 WestConn to raise funds for, awareness of Darfur...

Jello Eating Contest
By Jared Sturges CONTRIBUTING WRITER
Article Last Updated: 04/28/2008 06:39:10 AM EDT
DANBURY -- To raise awareness of the dire situation in Darful, WestConn will hold "Darfur Day" on Wednesday from 2 to 9 p.m.
The conflict in Darfur, Sudan -- described as genocide by the U.S. government -- is a struggle between the Janjaweed militia and other tribal groups.
Critics have chided Sudan's government for supporting the Janjaweed, which has been accused of human rights violations that include mass killings and the systematic rape of non-Arab inhabitants.
In April, the United Nations estimated that 450,000 people have been killed in Darfur due to the violence and disease plaguing its citizens, labeling it "the most complex humanitarian problem on the globe."
"A lot of people don't know a lot about Darfur," said Anne Gesauldi, 45, a nontraditional WestConn senior involved in organizing the event. "They know something is going on but don't realize it's genocide."
WestConn's "Darfur Day" will feature a variety of events, including pie-throwing and
Jello-eating
contests, a raffle and a dunk tank, all to raise money and awareness of the conflict.
Free food will be served from 5 to 7 p.m., and WXCI. will provide music. An all-day education table will offer more information on the struggle in Darfur.
"We can't stop the fight, but we can provide water and education," said Gesauldi.
Co-sponsored by the Cartus Corp., Save the Children, and Danbury High School, the event hopes to raise money to build a school for Darfur refugees in Sudan.
So far, the
Advertisement
partnership has raised $33,000, with a goal of raising $100,000 by 2010.
"To be able to do some fundraising that will directly have an effect, with Cartus and Save the Children, is enormous," said Tim Salem, assistant principal of Danbury High School. "Essentially, those monies will help to save lives."
The event is free, open to the public, and will take place on WestConn's midtown quad, between Osborne and White streets.