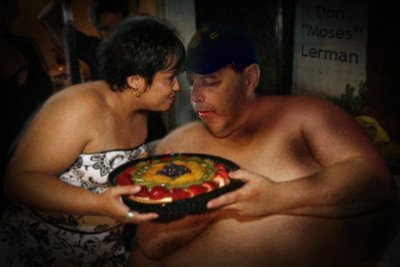 Don" Moses" Lerman strives to break Guinness Record for World's Fattest Man
At a current weight of 758lbs, all of Don Lerman's fans have been
mailing him food & buffet gift certificates to help him reach his goal
of 1075lbs. A high profile Fork Lift company has already agreed to
sponsor Don when he hits the record weight to crane him out of the
house into the street of all his cheering fans. An X has already been
earmarked on his bedroom wall to blast through when the joyous day
finally comes. To find out more info on how to send frozen steaks,
gift cards, or food to the Don Lerman Mission to 1075lbs, please send
an email to DonMosesLerman@Gmail.com. All participants in the Lerman
Drive for Personal Hunger will be named on the site as contributors to
the Guinness Record.